Account Owners & System Admins
Platform roles required to view and manage system settings.
To review or modify Task Notifications Settings, navigate to the System Settings screen.
Navigate to Menu > Settings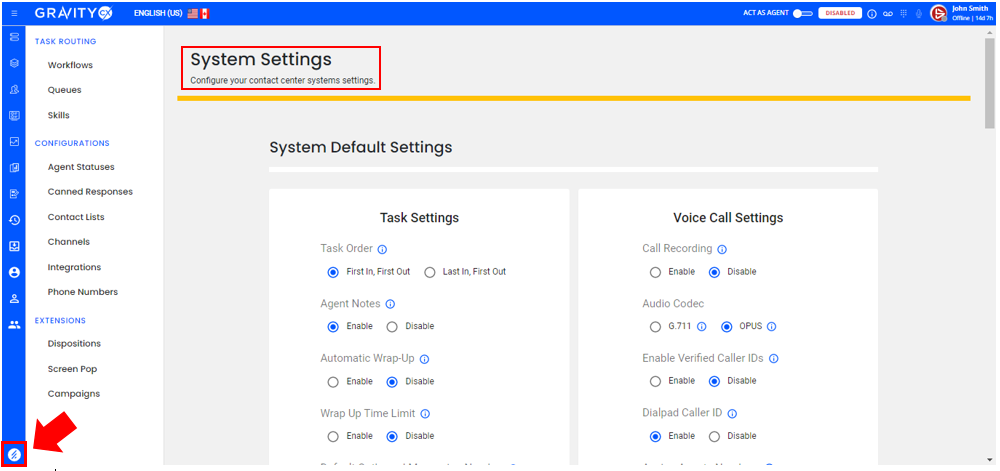 Configure Task Notification Settings
Notification settings provide users with the ability to configure the incoming task notification sound that agents will hear when they have an incoming task.

To configure the task notification sound, select the task notification.
Select a notification sound from the drop-down list

You have the ability to listen to the notification sound

Set the sound to "loop" until the task is accepted or rejected
Click the "Save" button to apply the changes
To configure a custom task notification sound, select the "Custom Sound" and enter the URL of the notification sound you would like to use with your Twilio Flex contact center.
Configure Message Notifications Settings
Message notification sounds can also be customized separately by enabling the action button below and following the steps mentioned above.