Account Owners & System Admins
Platform roles required to view and manage system settings.
To review or modify Twilio Flex settings, navigate to the System Settings screen.
Navigate to Menu > Settings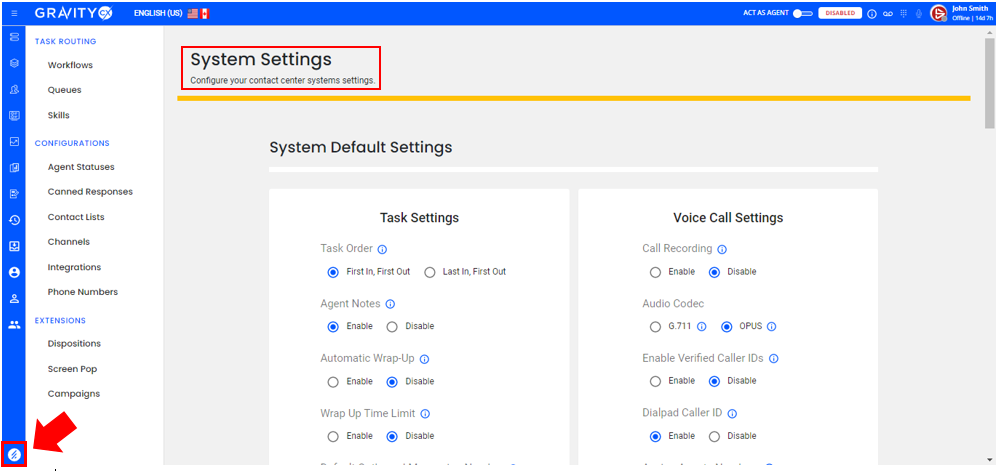 Configure Twilio Flex Settings
The Twilio Flex settings card provides users with the ability to enable enhanced Twilio Flex configurations.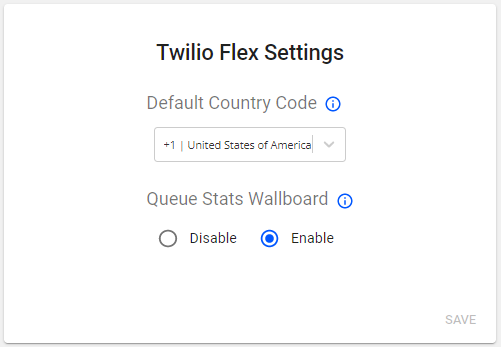 Default Country Code
Defines the default country code to be used within your contact center.
+1 United States of America is selected by default.
Queue Stats Wallboard
Defines if enable fullscreen mode/wallboard is enabled for Real-Time Queue stats.
Queue Stats Wallboard

is enabled by default.