Gravity CX Product Release 1.18.0
New Feature: Preview Agent Dialer
Account Owner or System Admin role required.
Introducing the Preview Agent Dialers
Gravity CX now provides an outbound preview dialer. Agents can easily make outbound calls to a list of contacts without having to manually enter contact details or switch between screens.
View Demo Video of Preview Dialer Today!
We will continue to iterate on the agent dialer in the coming months adding enhanced features and capabilities for progressive dialing, answer machine detection, full campaign management with metrics, and much more.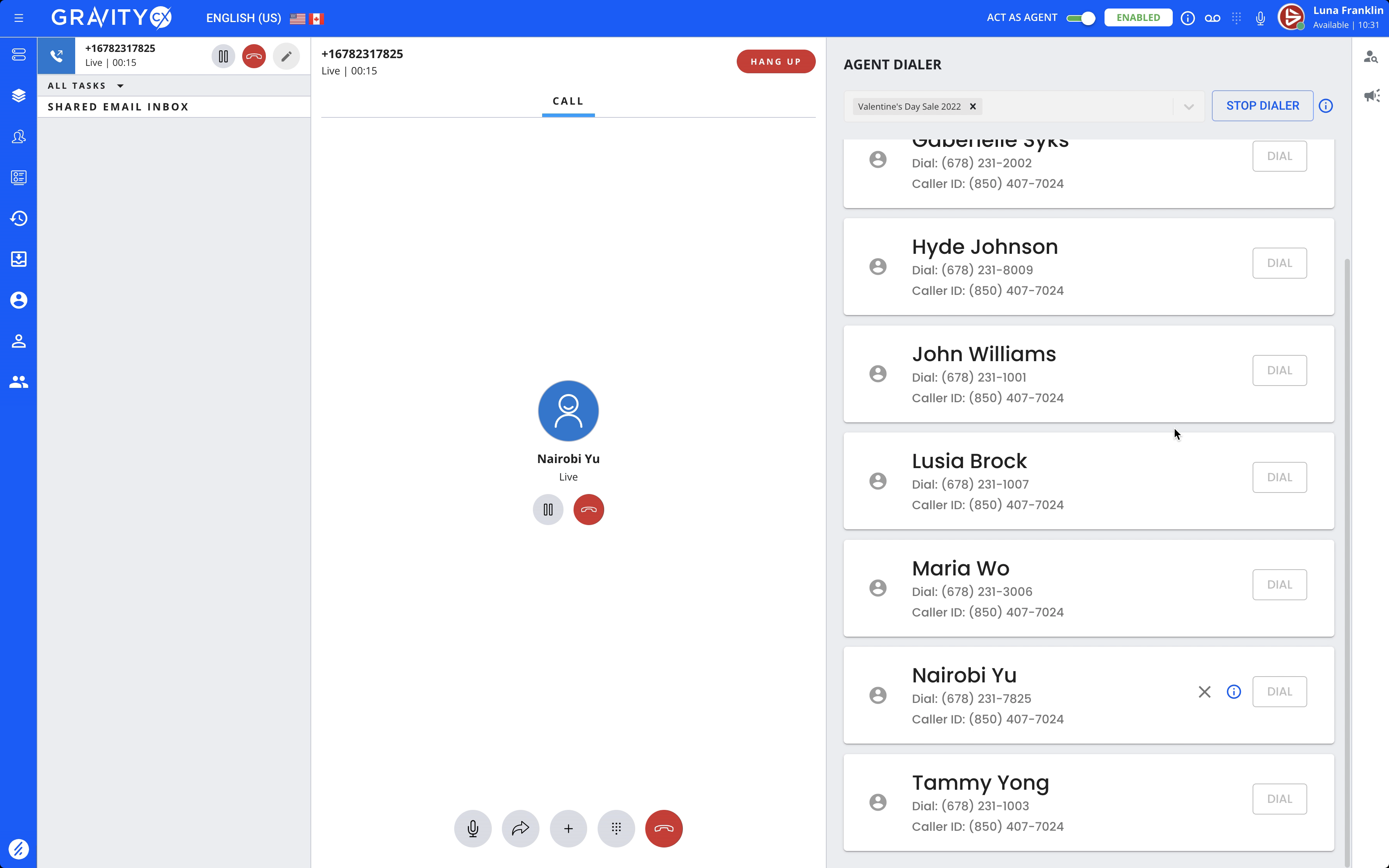 Note: Preview Dialer includes an additional subscription fee for usage. If you are interested in deploying the new agent preview dialer in your Twilio Flex & Gravity CX contact center please contact your account rep for more details.
New Feature: Gravity Toolbar
Account Owner, System Admin, Supervisor, or Agent role required.
Introducing the Gravity Toolbar
Gravity CX continues to evolve to support our customers. With the introduction of the Gravity Toolbar within the agent desktop, it will enable us to build a better agent experience with feature releases.
Note: Customers leveraging the native integration of HubSpot or using the custom iframe implementation will not be able to use the Gravity Toolbar. We will be migrating support for those integrations in the coming releases.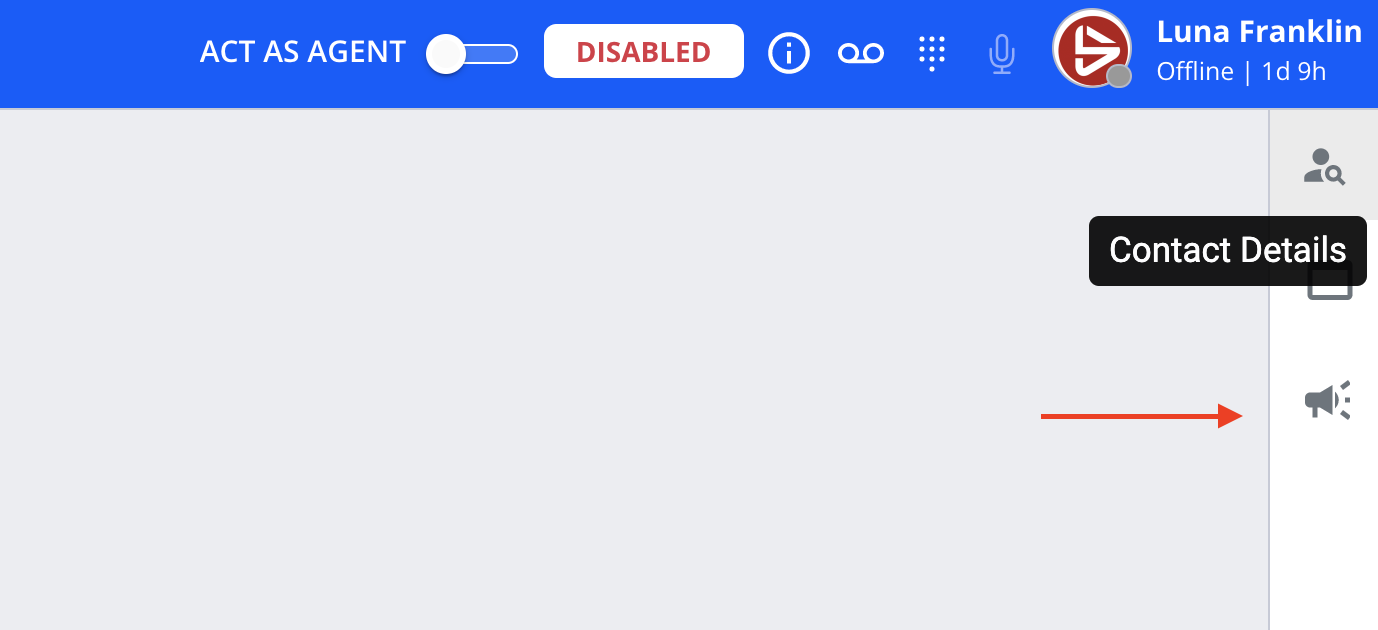 New Feature: Gravity Toolbar (Contact Details)
Account Owner, System Admin, Supervisor, or Agent role required.
Built-In Screen Pop for Contacts
All customers now have the ability to configure their Gravity CX contact center to screen pop to the contact details on the agent desktop.
In the contact details view, agents will have contacts screen pop on inbound and outbound tasks automatically. Additionally, agents can search for contacts from a single pane of glass viewing notes and contact details to improve efficiency.
Example Screen Pop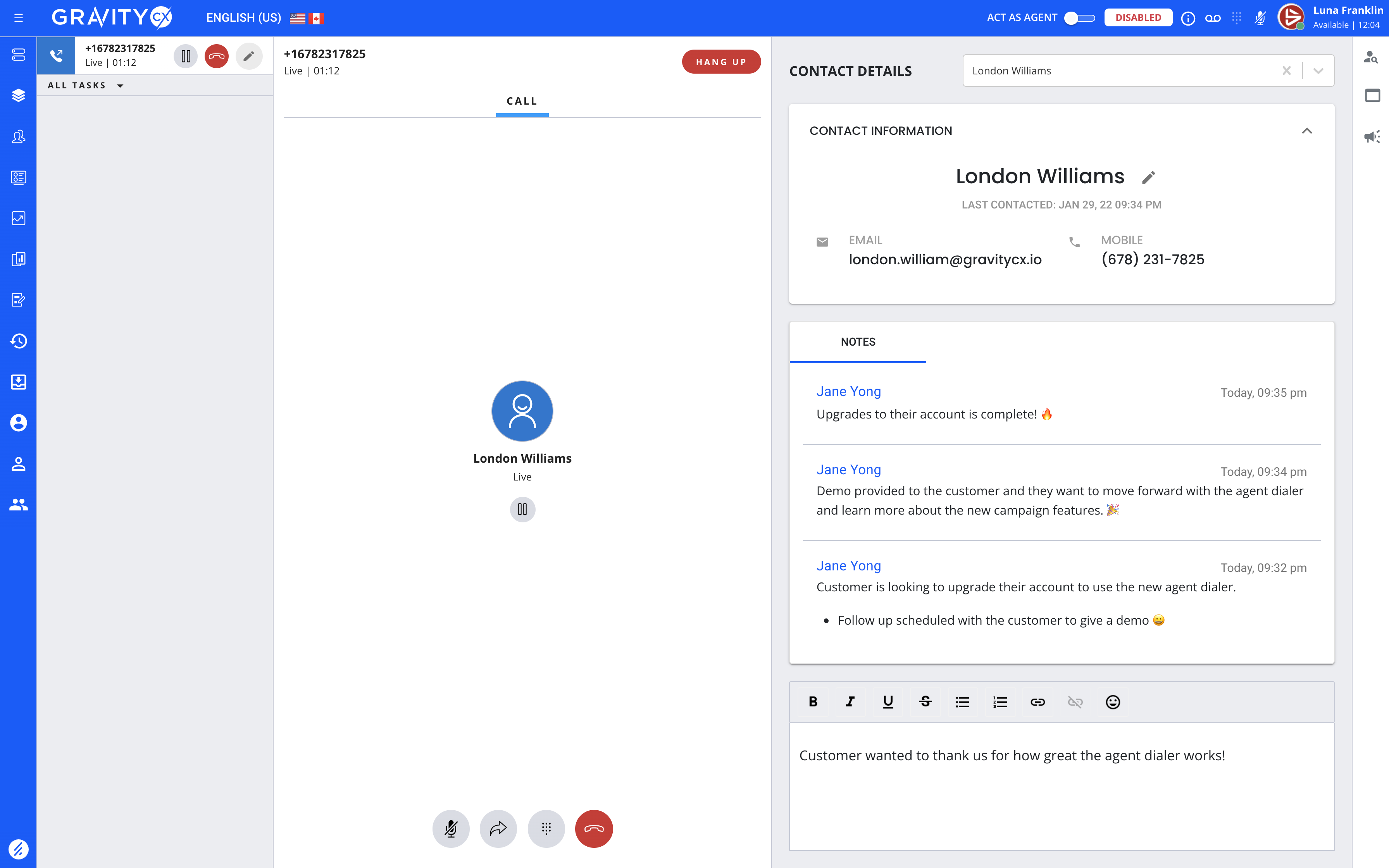 Contact Details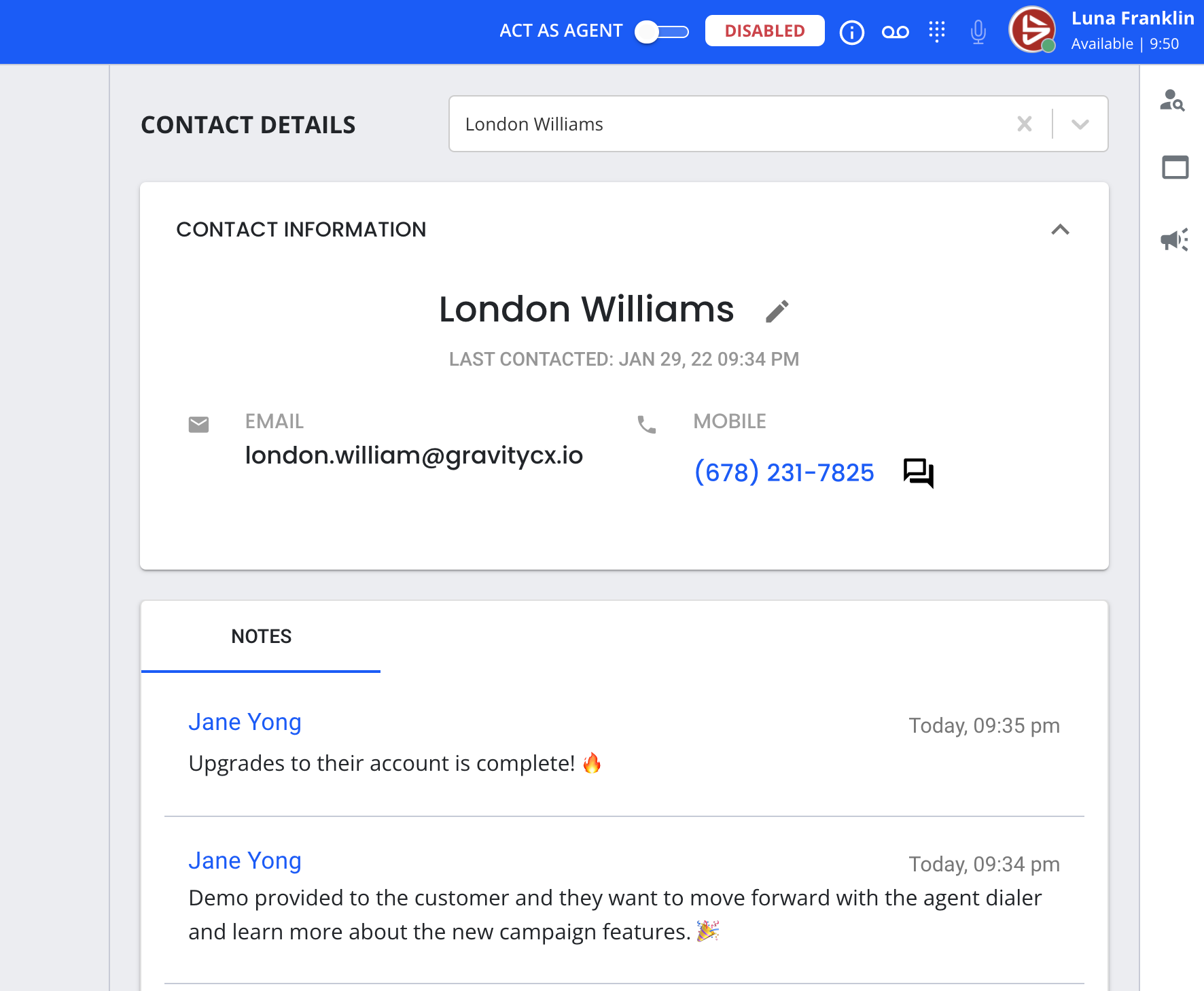 Additional Enhancements
We added the following enhancements within release 1.18.0:
Ability to manually cancel tasks in the queue on the manage tasks screen
Ability to manually wrap up tasks for agents on the manage tasks screen
"Caller ID" and "Dial Number" columns added to .csv imports to use with the preview dialer
Added profile photos for users in the contact center imported from Microsoft Azure
Screen Pop plugin moved to the Gravity Toolbar
Scopes updated for native integration for HubSpot to support breaking changes on 01/31
Bug Fixes
We fixed the following bugs within release 1.18.0:
Multiple localization fixes in the UI
Fixed filter by agents on manage contacts not filtering out deactivated or deleted users
Fixed default contact center country code not being recognized on .csv imports
UI improvements and minor content modifications
Fixed issue with auto-assign based on specific agent statuses