Create new teams to manage your Twilio Flex contact center agents and supervisors.
Account Owners, System Admins & Supervisors
Platform roles required to create new teams.
To create a team, navigate to the Manage Teams screen.
Navigate to Menu > Manage Teams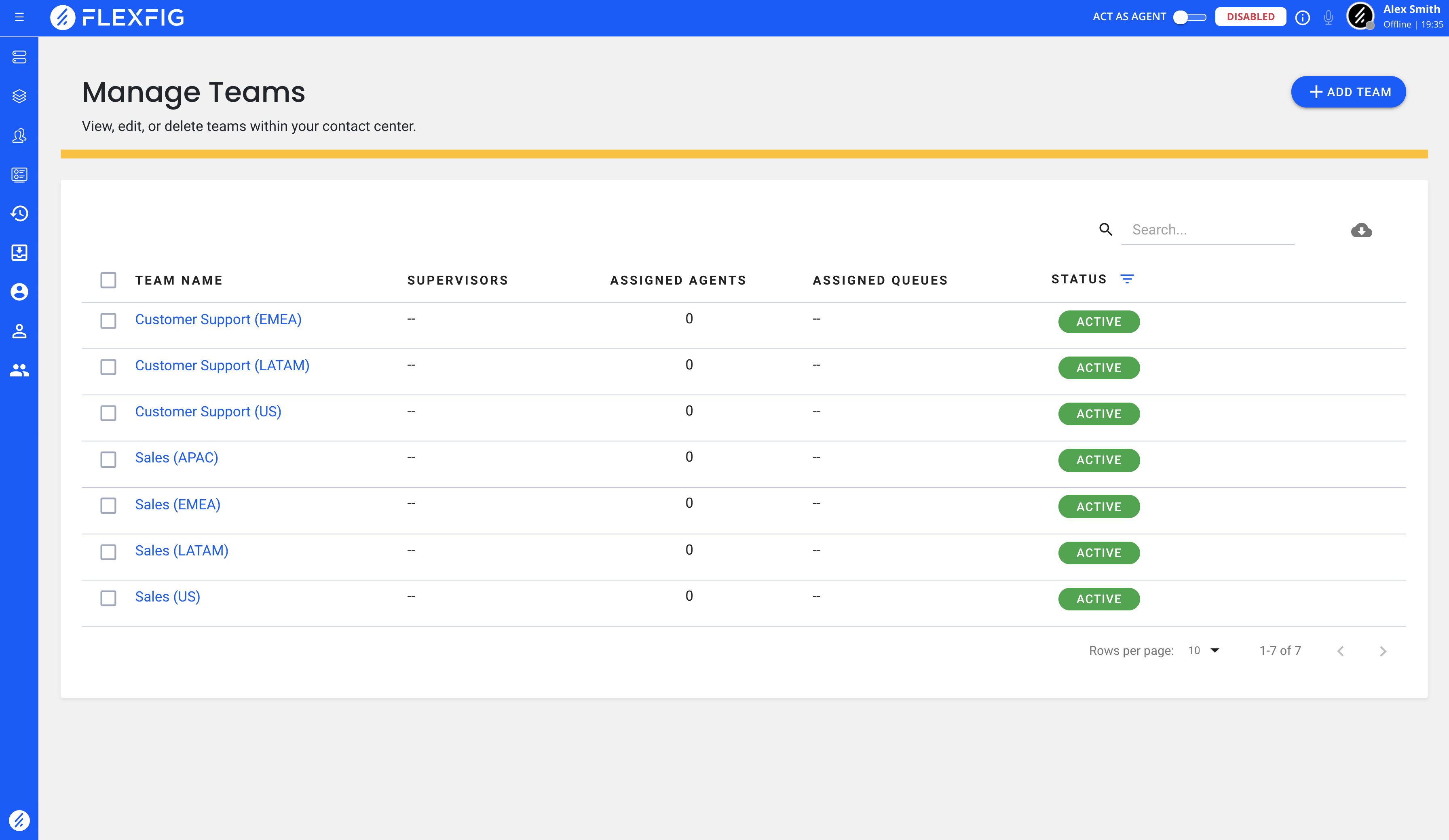 Create a Team
Select the "+ Team" button located in the upper right-hand corner of the screen.

After clicking on the "+ Team" button a slideout will appear for entering the team details.
Provide the team name in the "Name" field

A slug for the team will automatically be created, however, it can be manually changed

Provide a description of the team in the "Description" field (optional)

Select "Save Changes" to create the team