Create dynamic queues using skills-based routing rules and logic to send tasks to agents within your Twilio Flex contact center.
Account Owners & System Admins
Platform roles required to view and manage queues.
To create a queue, navigate to the Manage Queue screen.
Navigate to Menu > Settings > Manage Queue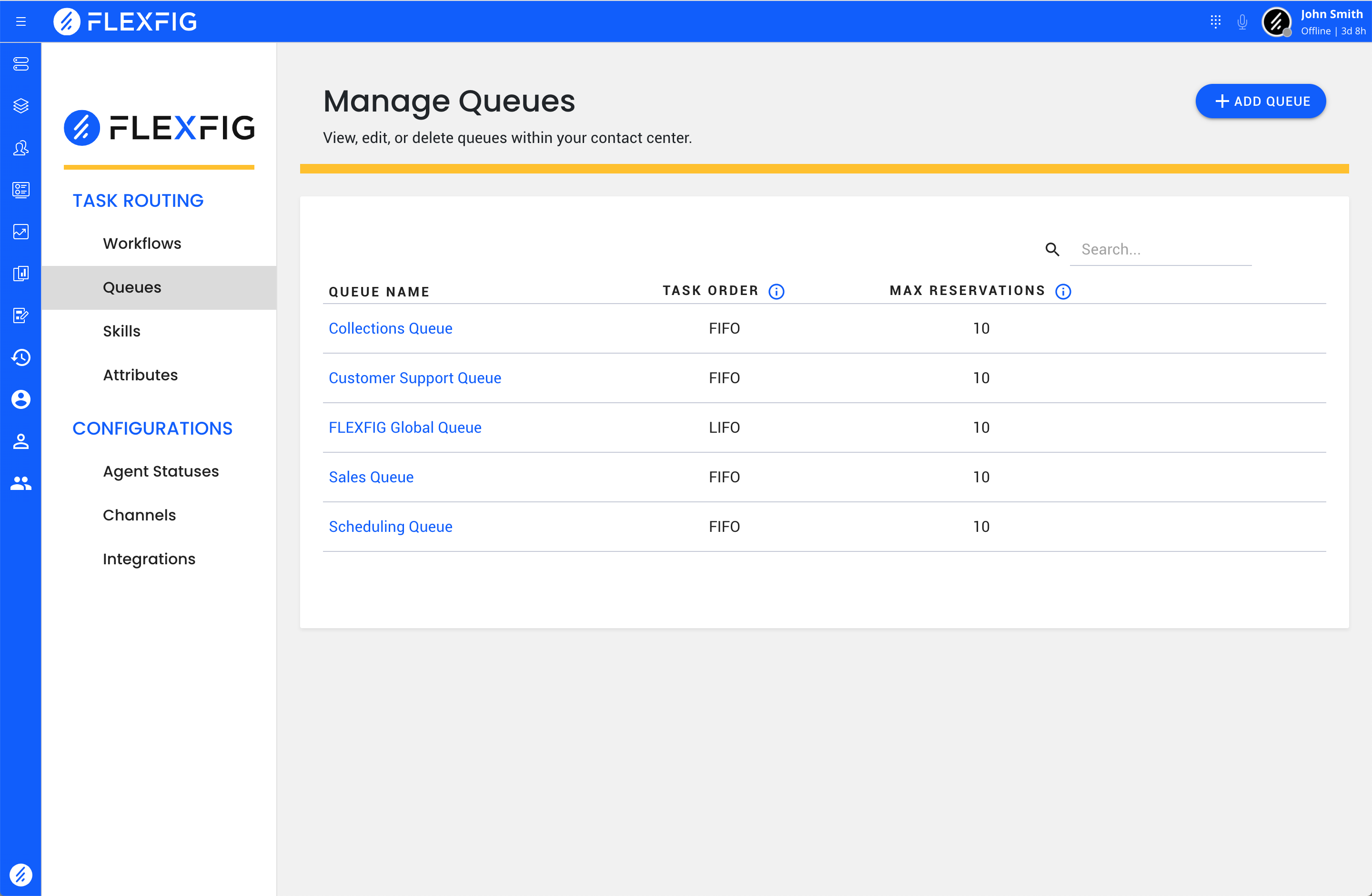 Create a Queue
To create a new queue, select the "+ Add Queue" button located in the upper right-hand corner of the screen.

After clicking on the "+ Add Queue" button, the "Create a New Queue" slideout will appear for you to enter queue details.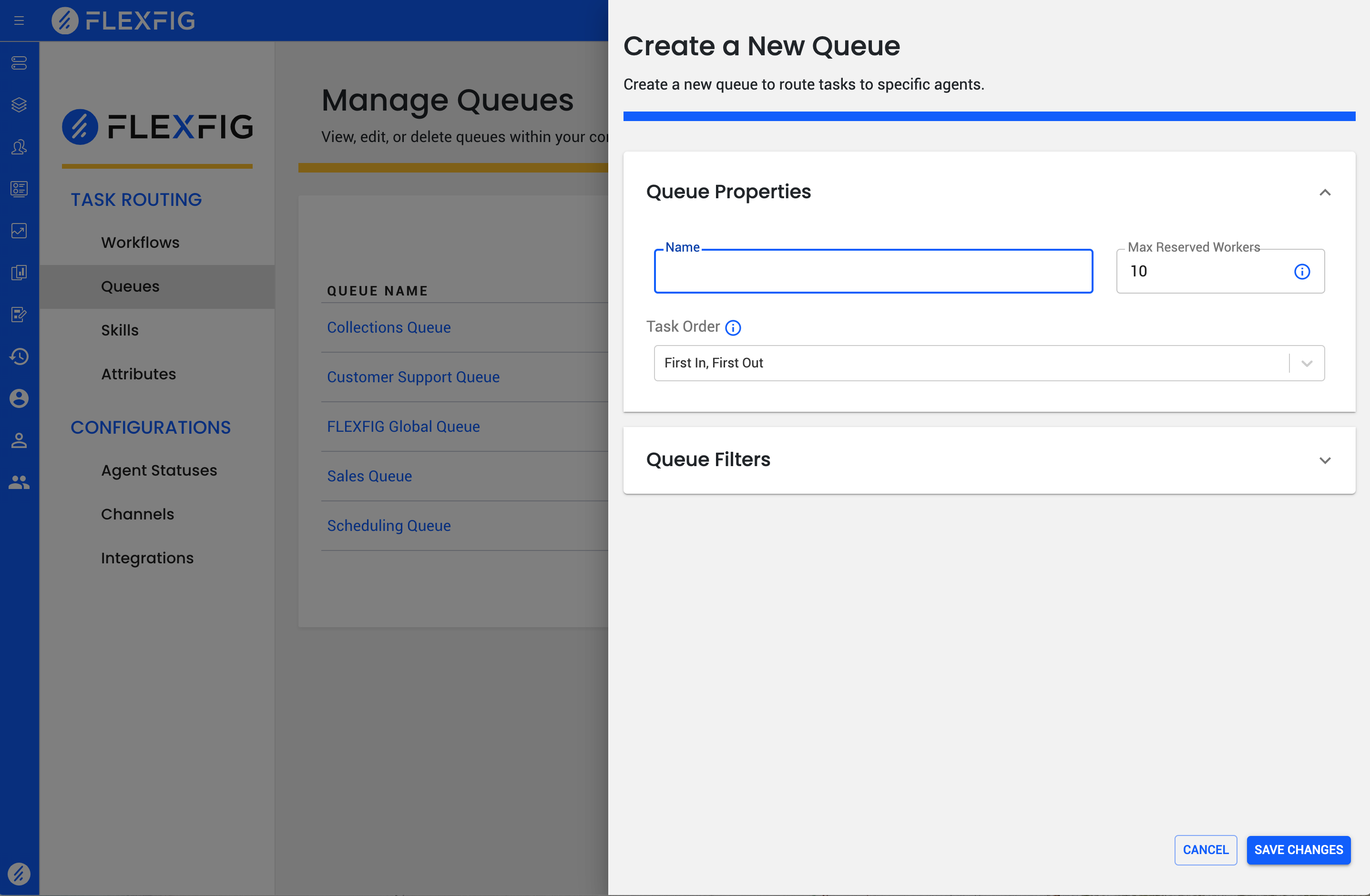 Queue Properties Section
Queue properties define details about the queue and how it operates within your contact center.
Provide the name of the queue
Set the number of max reserved workers
Select the order for how tasks should be assigned from the queue
"Max Reserved Workers" is the maximum number of agents that can simultaneously receive tasks at one time.
If dispositions have been enabled for your account, you will be able to "enable" setting a default disposition if an agent fails to select a disposition when ending a task.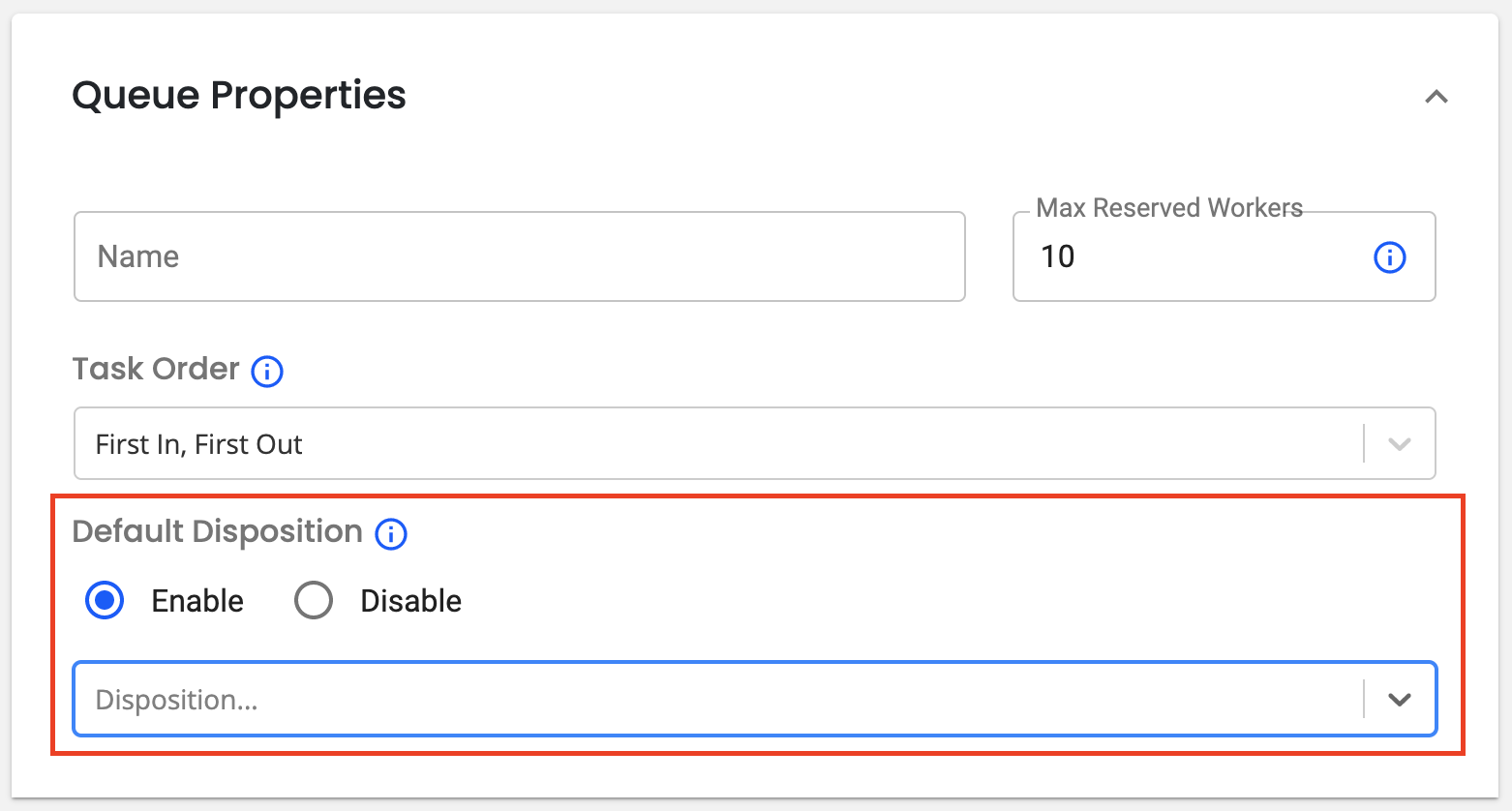 Queue Filters Section
Queue filters define skills-based routing rules for routing tasks to agents.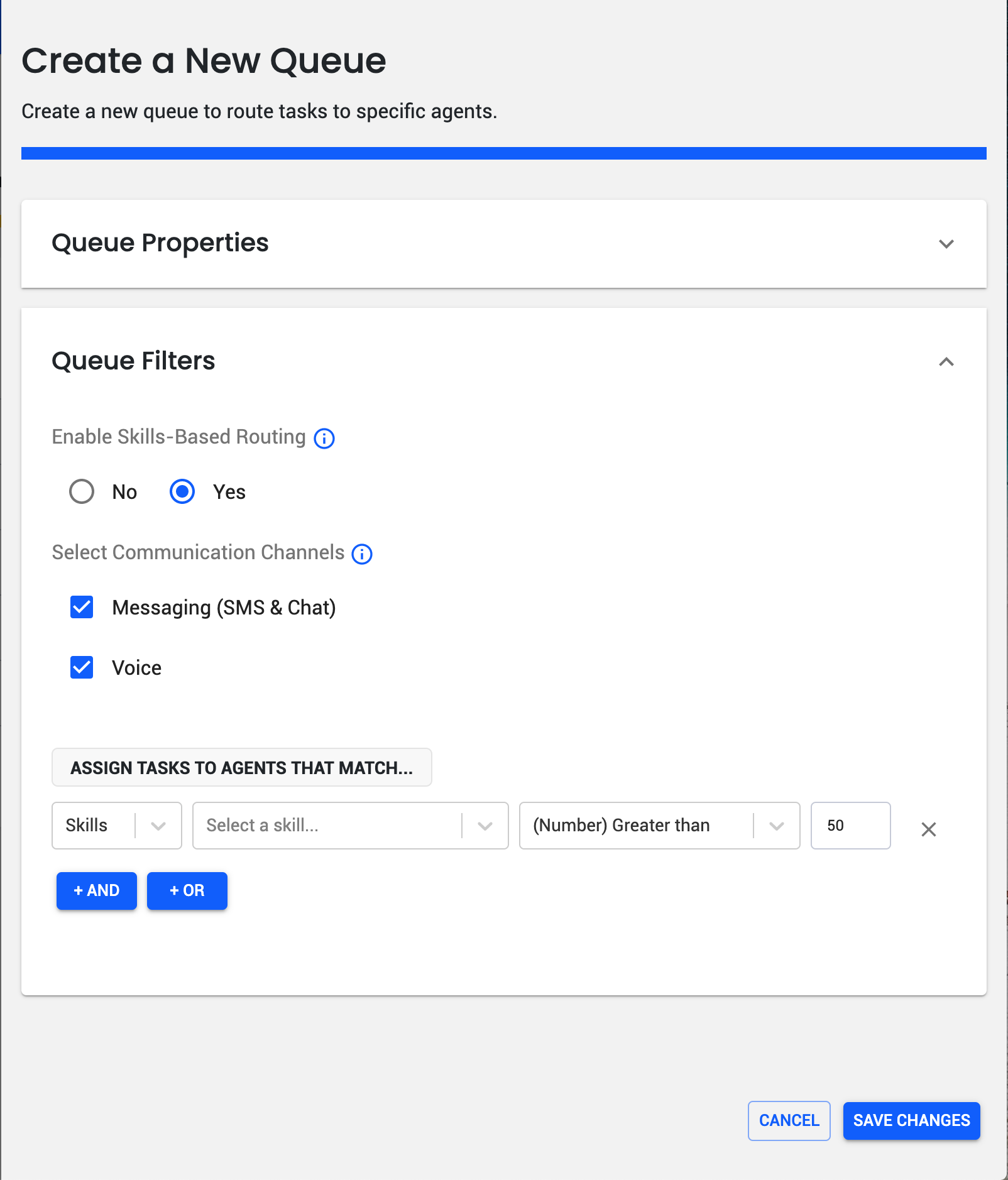 Select if skills-based routing should be enabled

If set to "no", any available agent within your contact center will be able to receive tasks sent to this queue.
If set to "yes", users have the ability to create skills-based routing logic for the queue.

Select the communication channels
Agents will only receive tasks in the queue based on the selected channel.
ie. If only

voice

is selected, the queue will not route any

messaging

tasks to the queue.
Note: Some customers may have additional communication channels enabled for their account that are not shown in the screenshot.
Create a Queue Expression
Queues match tasks for any available agent based on the routing logic defined in the queue expression.
To create a queue expression, select the skills or teams that should be used to route tasks agents in the queue.
Expressions can be built using a combination of "AND" and "OR" statements