Import contact records into your Twilio Flex contact center.
Account Owners & System Admins
Platform roles required to import contact records.
To import contact records, navigate to the Manage Contacts screen.
Navigate to Menu > Manage Contacts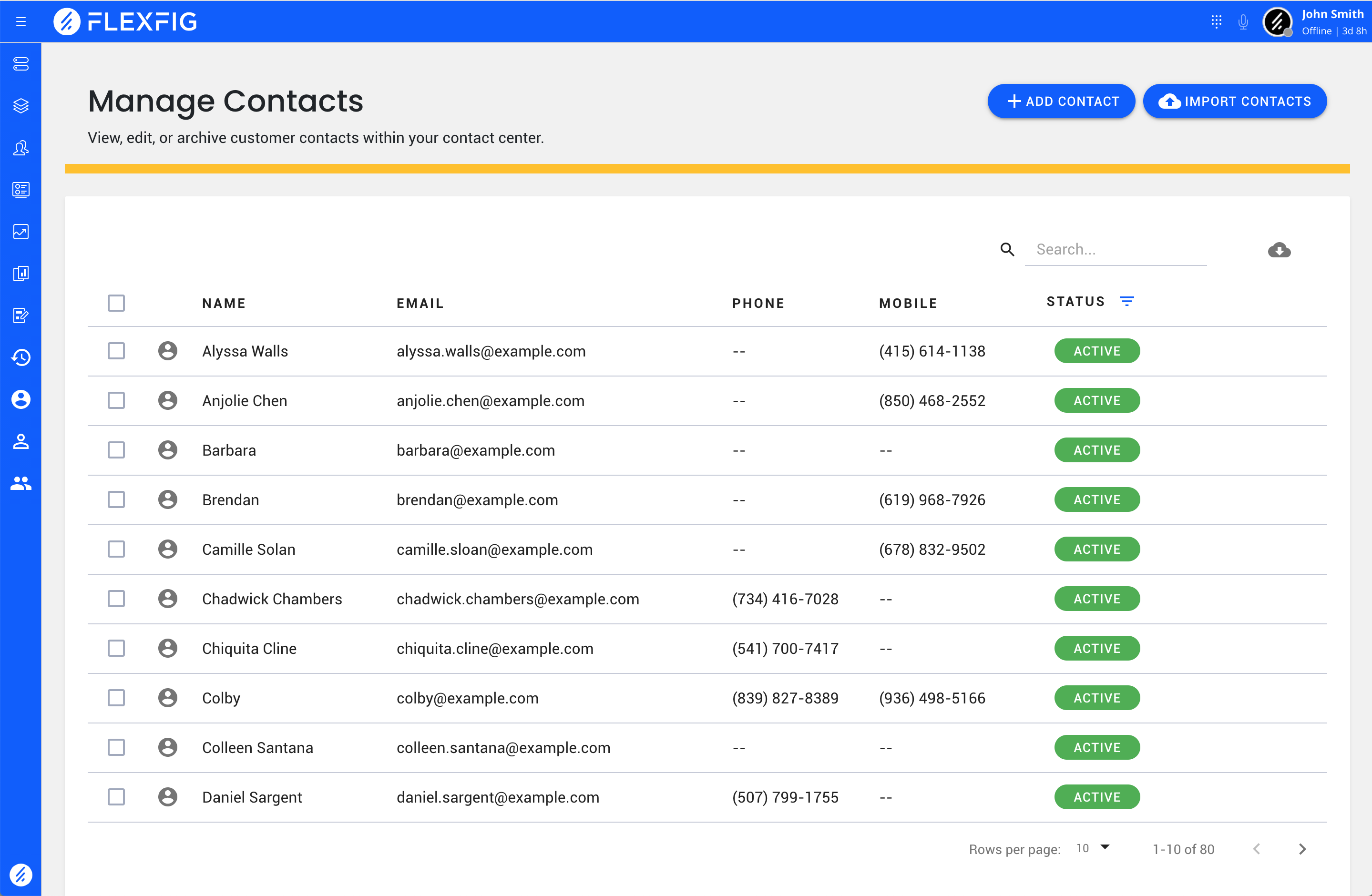 Import Contact Records
Select the "Import Contacts" button located in the upper right-hand corner of the screen.

After clicking on the "Import Contacts" button, an "Import Contacts" modal will display for you to upload your .CSV file of contact records.
A list of contacts can be imported into the contact center in two different ways:
Drag & Drop the .CSV File
Drag the import file into the "Drop CSV files here or click to upload" section
Click on the "Import" button to start the import process
Manually Select the .CSV File
Click on the "Drop CSV files here or click to upload" section

Select the .CSV file to upload from your computer

The file name will appear in the upload box after you have selected it

Click on the "Import" button to start the import process