To use FLEXFIG with Azure Active Directory, you are required to have both an active Microsoft account and a Microsoft Azure account.
Microsoft Azure offers customers a free version of Active Directory which enables FLEXFIG users to utilize Single Sign-On (SSO) capabilities.
If you do not have an existing Microsoft Account and/or Microsoft Azure account, follow the steps in both the Microsoft Account Creation and Microsoft Azure Account Creation sections below to create your accounts. If you have an existing Microsoft Azure account, you can skip to the "Invite FLEXFIG Team to Your Microsoft Azure Account" section.
Microsoft Account Creation
Microsoft requires you to create an account using a Microsoft work or school account or a Microsoft organizational account. The account must grant our team permission to access your Microsoft Azure subscription.
Click on "Create a Microsoft account"

Enter your company email address

Enter your password

Enter your country and birthday

Verify your email address

You will be redirected to your Microsoft account dashboard after successfully creating your account. After your Microsoft account has been created you will be able to sign up for Microsoft Azure.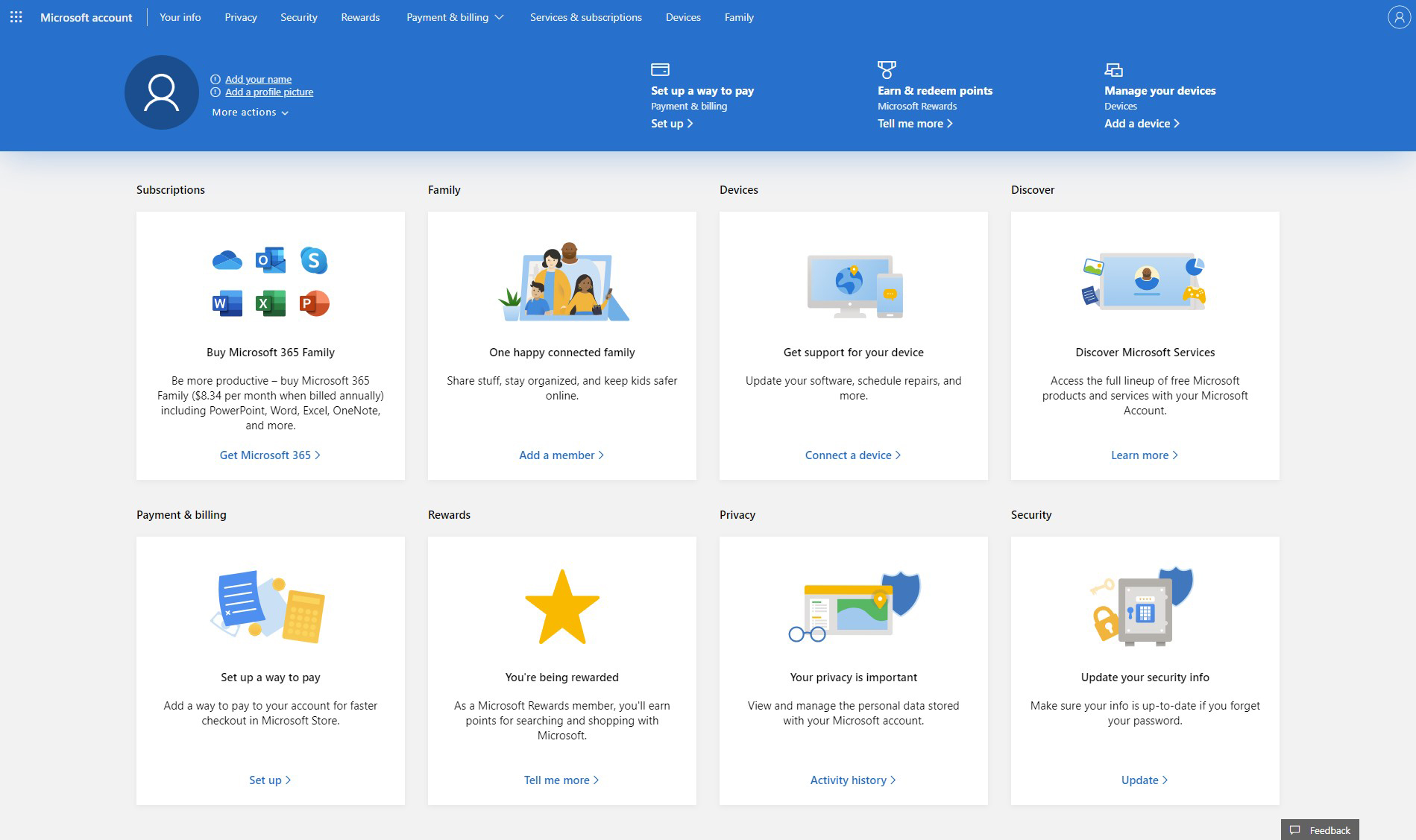 Microsoft Azure Account Creation
To create your new Microsoft Azure account:
Click on the "Start free" button

Enter or select the email address you used to create your Microsoft account

Enter registration details for your Microsoft Azure account

About you
Identify verification by phone
Identify verification by card
Agreement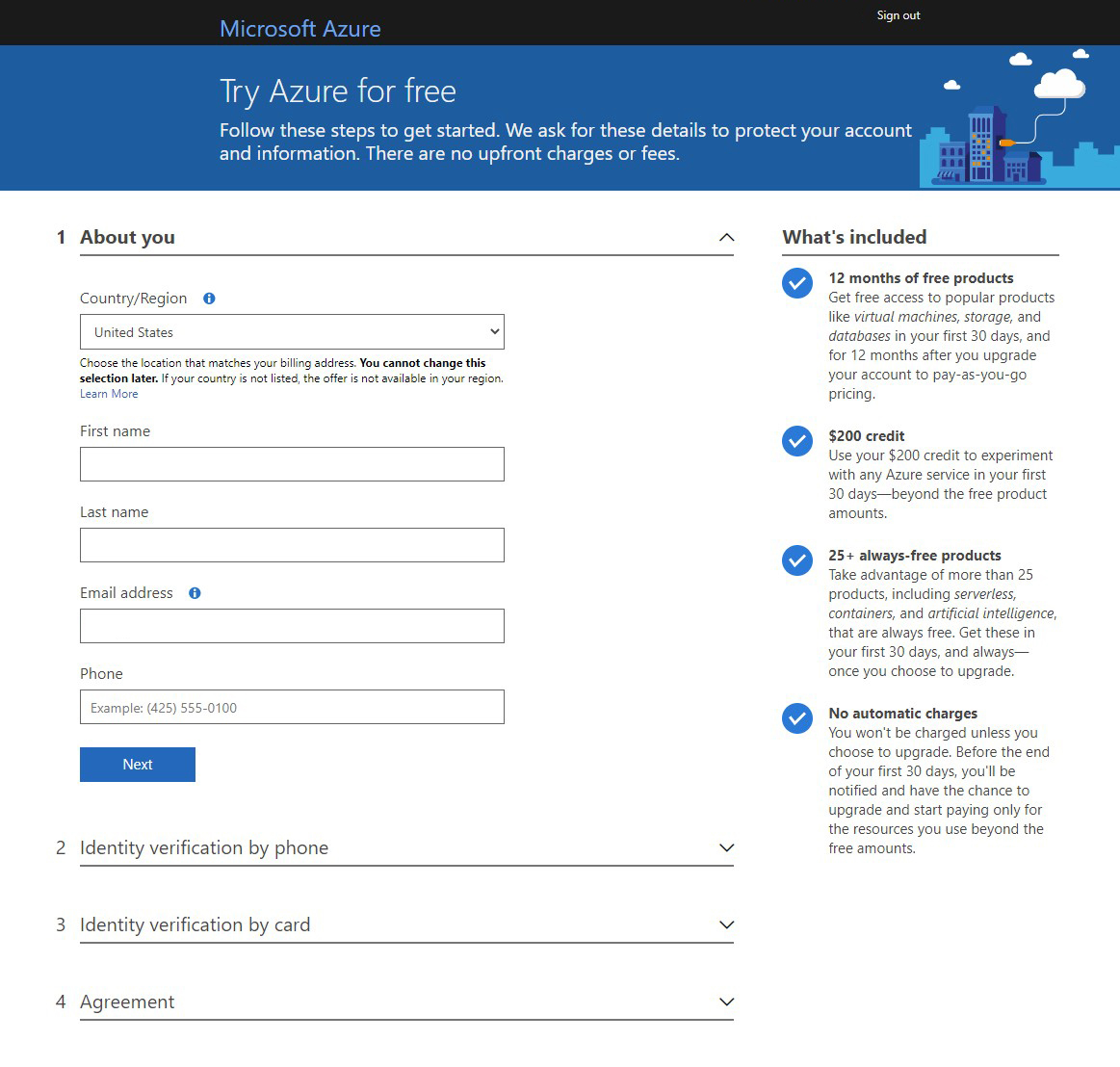 After you complete the signup process click on, "Go to the portal"

Invite FLEXFIG Team to Your Microsoft Azure Account
Login to Microsoft Azure and navigate to "Users" within the Active Directory section.
Menu > Active Directory > Users
Add New Guest User
Click on the New guest user button
Make sure that the Invite user box is selected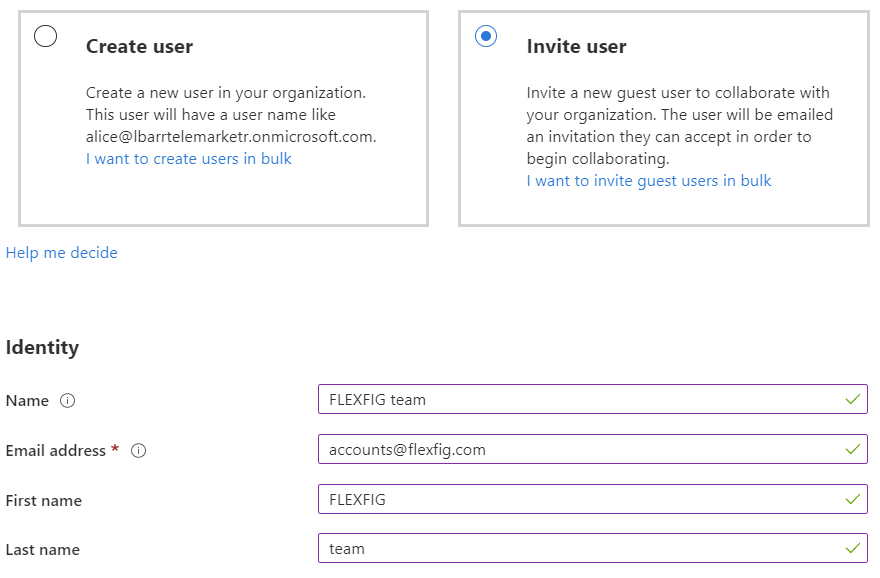 In the Groups and roles section

Click on "User" for the role
Search and select "Global administrator" directory role and click select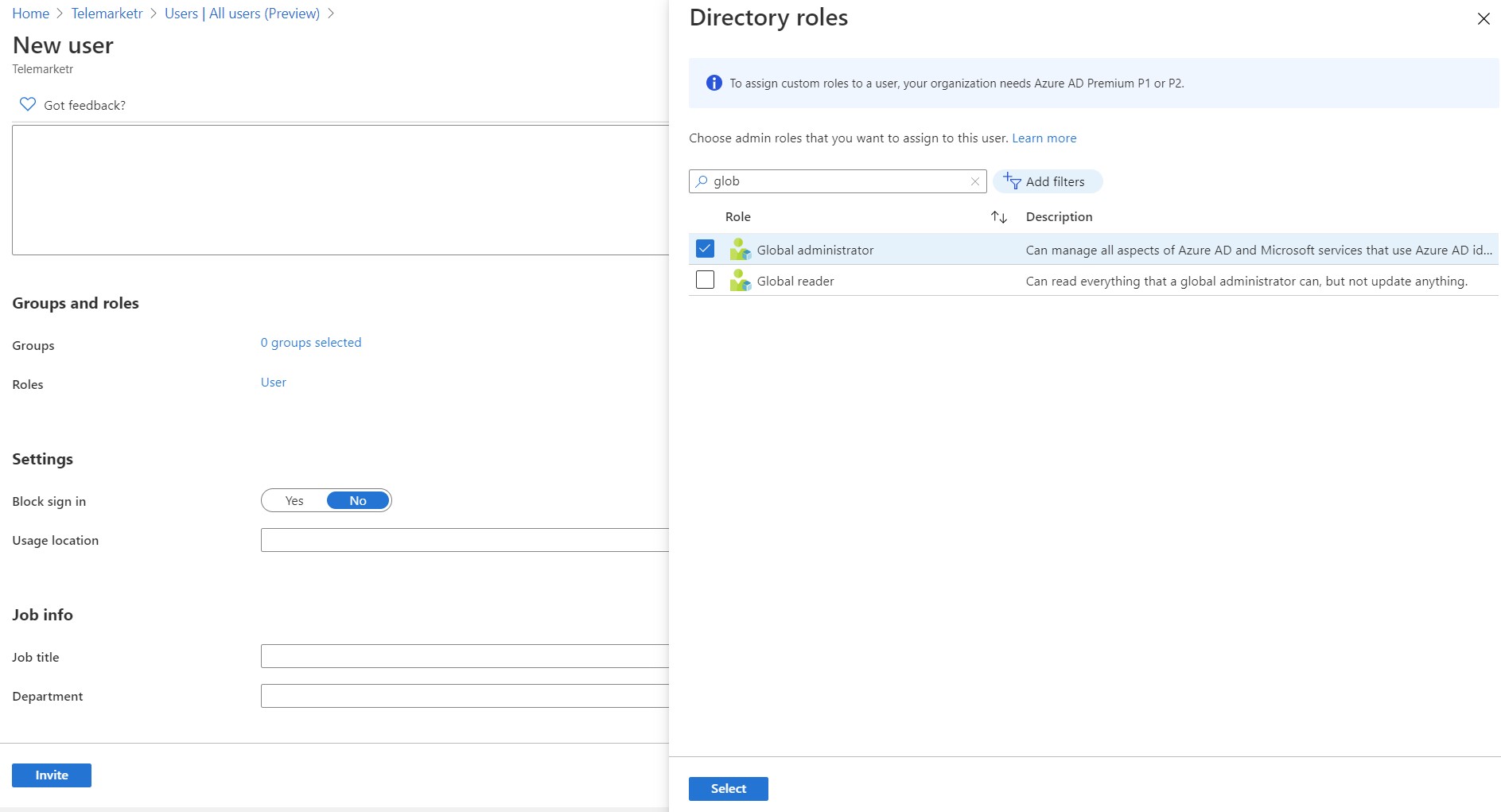 Click "Invite" to send the invite to the FLEXFIG team