Assign agents to teams within your Twilio Flex contact center. Agents assigned to teams automatically inherit the skills assigned to the team.
Account Owners, System Admins & Supervisors
Platform roles required to view and manage users.
Navigate to Menu > Manage Users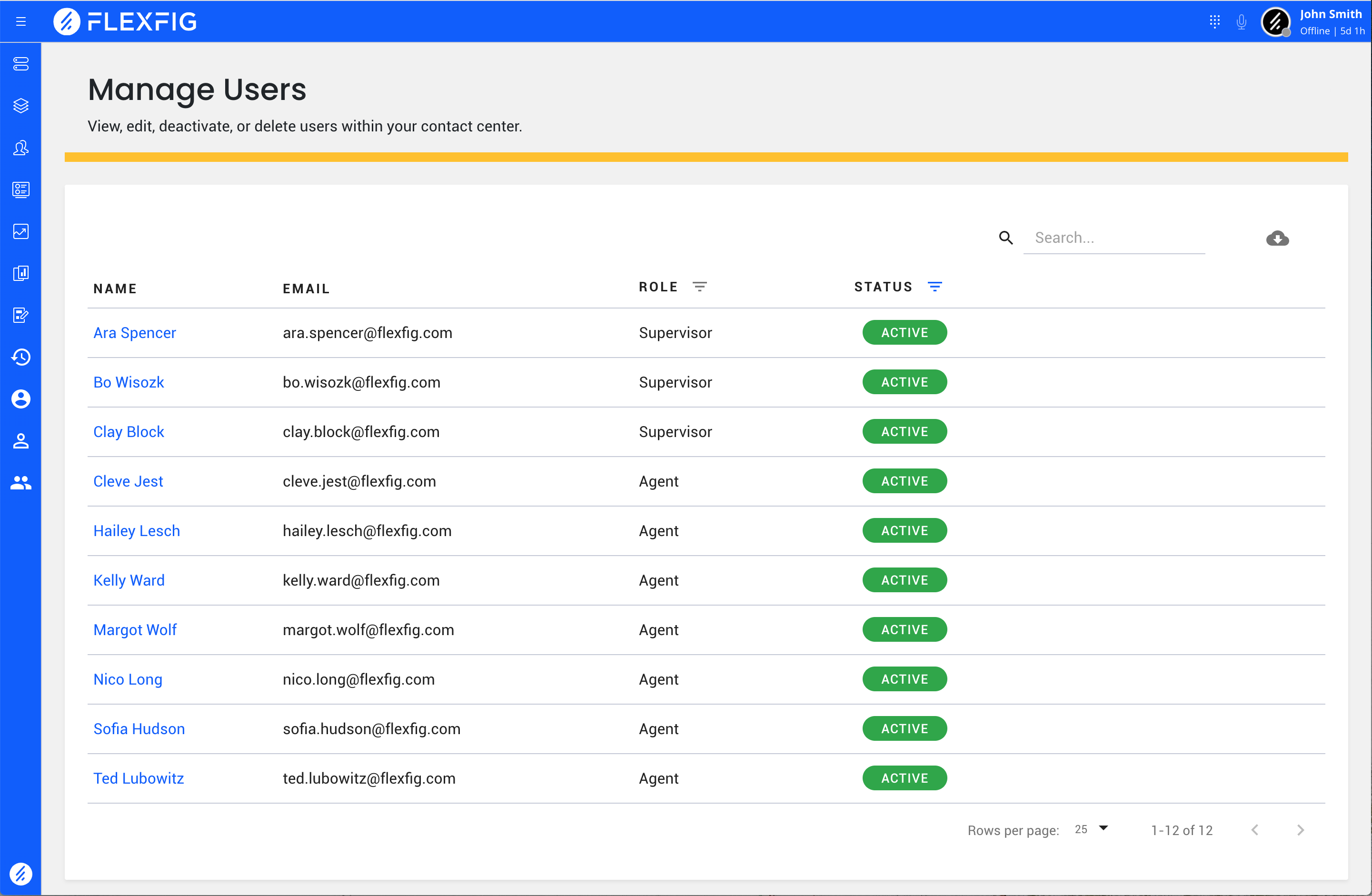 Assign Teams to a User
After selecting the user you want to assign to a team, you will be redirected to the user details screen.
Select the "Teams" tab.

Click the "+" icon in the top right section of the table.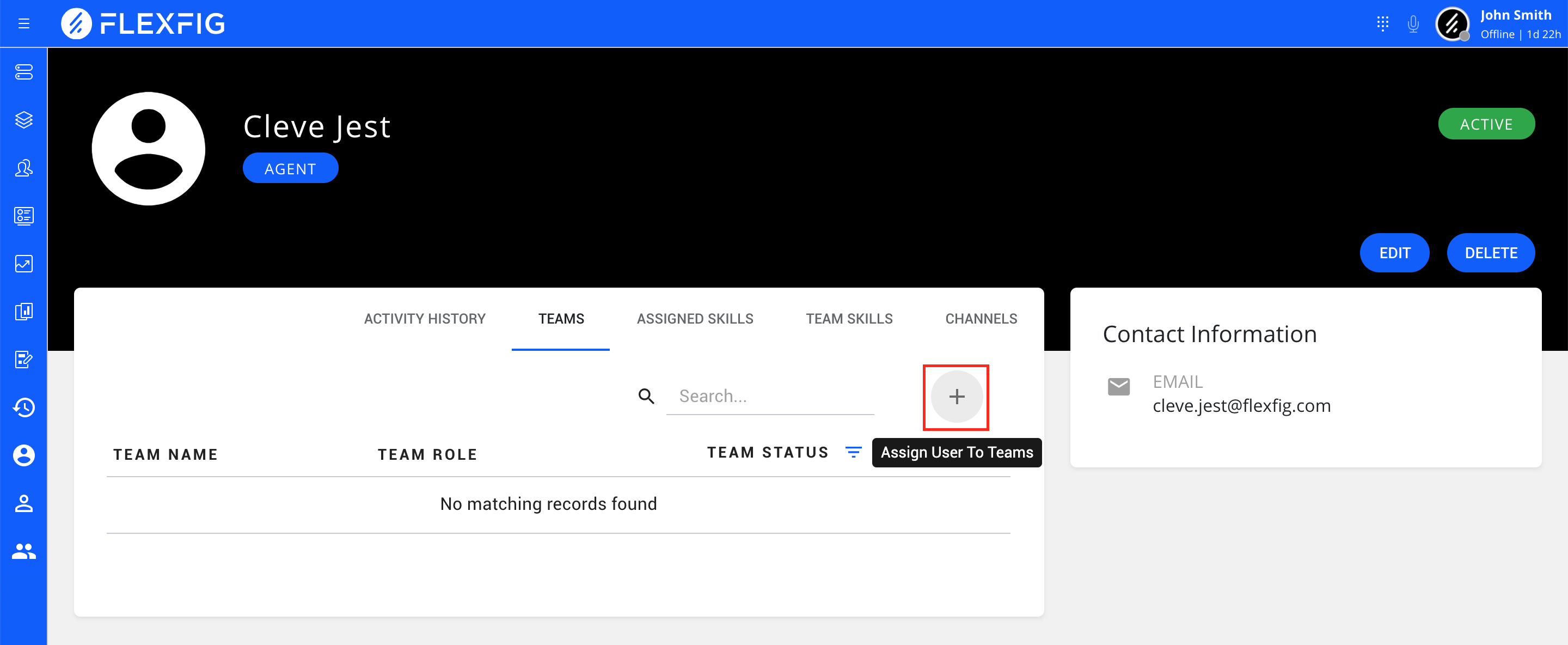 After clicking on the "+" icon, the "Assign User to Team" slideout will appear allowing you to select the team(s) to assign to the user.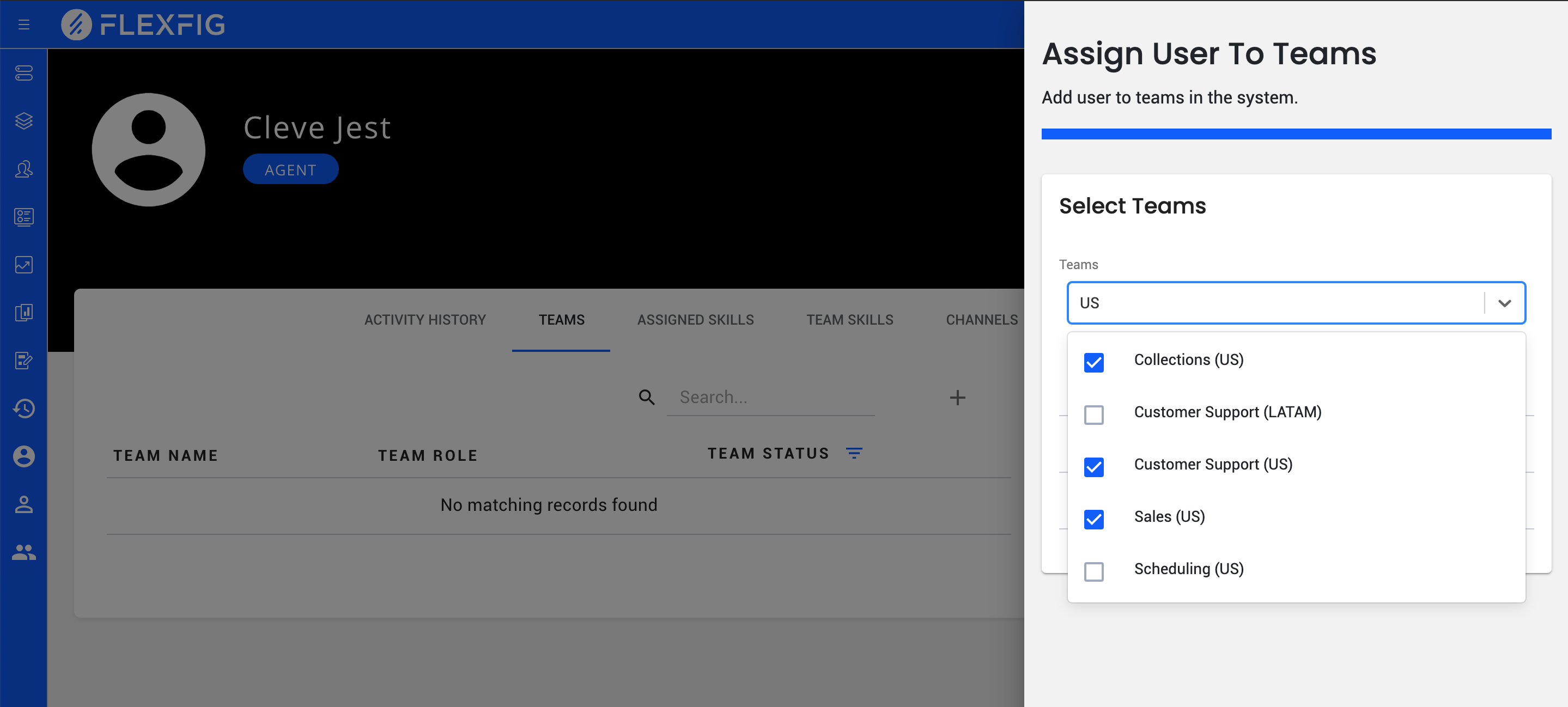 Click the drop-down menu in the "Select Teams" input field to access the available teams

Search or select the teams to assign to the user from the drop-down

Multiple teams can be selected at once

If there are selected teams that should no longer be associated with the user, you can deselect the teams before saving the changes

Click the "

Save Changes

" button to assign the teams to the user
All of the selected teams will appear in a list on the "Teams" tab.
Note: Account Owner and System Admin roles will be added to the team with the team role of Supervisor.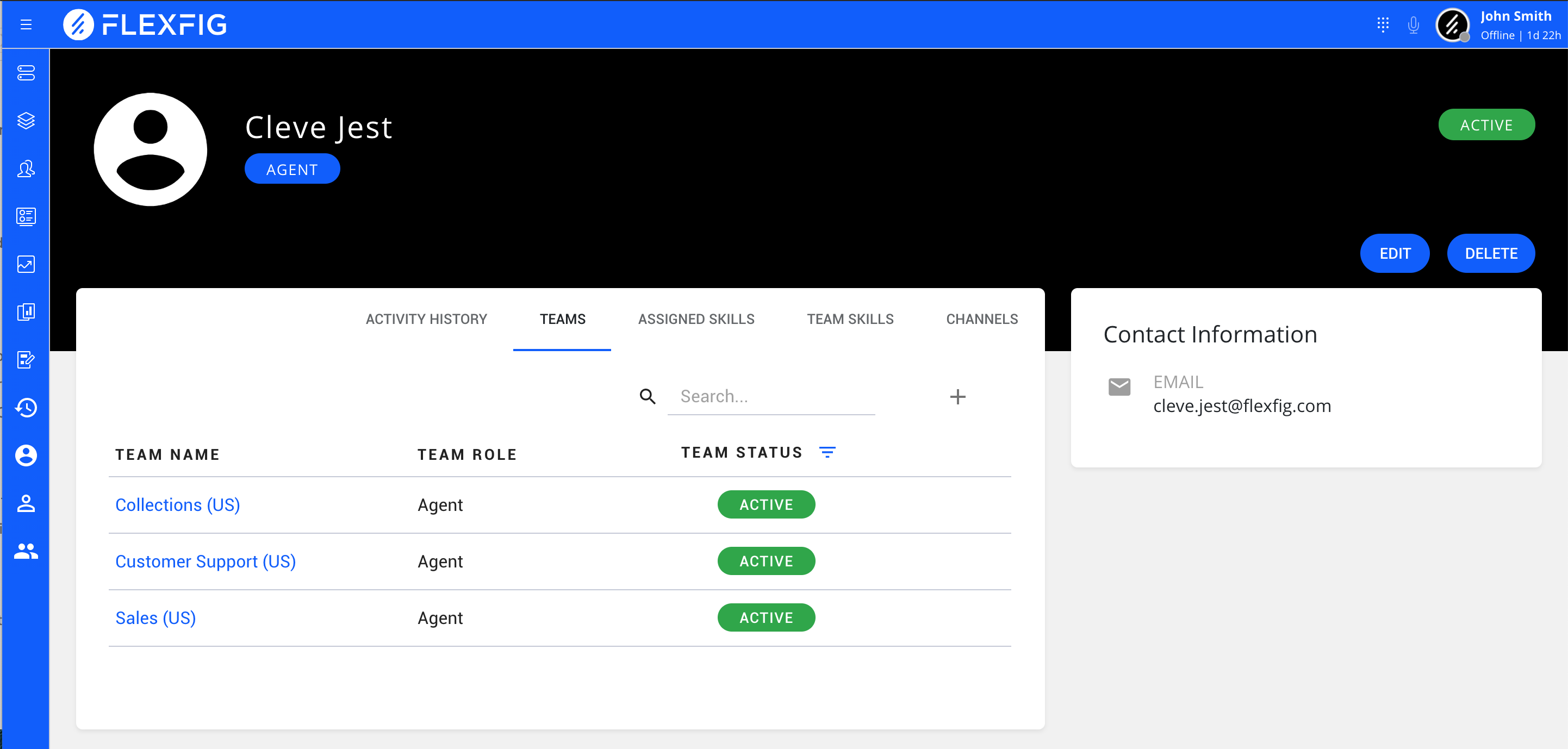 Remove Users from a Team
To remove a user from a team, select the remove (trashcan) icon, and confirm that the user should be removed.
Hover your cursor over the name of the team in which the user will be removed

Click on the remove (trashcan) icon

Select "Yes" when the delete confirmation message appears